About
Exam Planet
---
It is a paradigm shift. You got to move with the rest of the world. Today online exams are replacing all paper based examinations all over the world.
You can take exam any where and any time. Students can attempt test in your campus or at home. May be you can ask parents to remain present when child is giving online test at home.
You save hours to check copies. Result will be instantaneous. SMS can be triggered to the Parents on Submission of Exam/Test.
Employers usually face difficulty in maintaining question papers, evaluation of answer sheets during recruitment drives which generally takes place on holidays.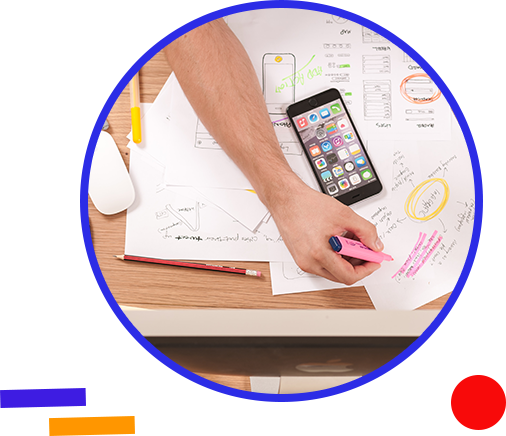 ---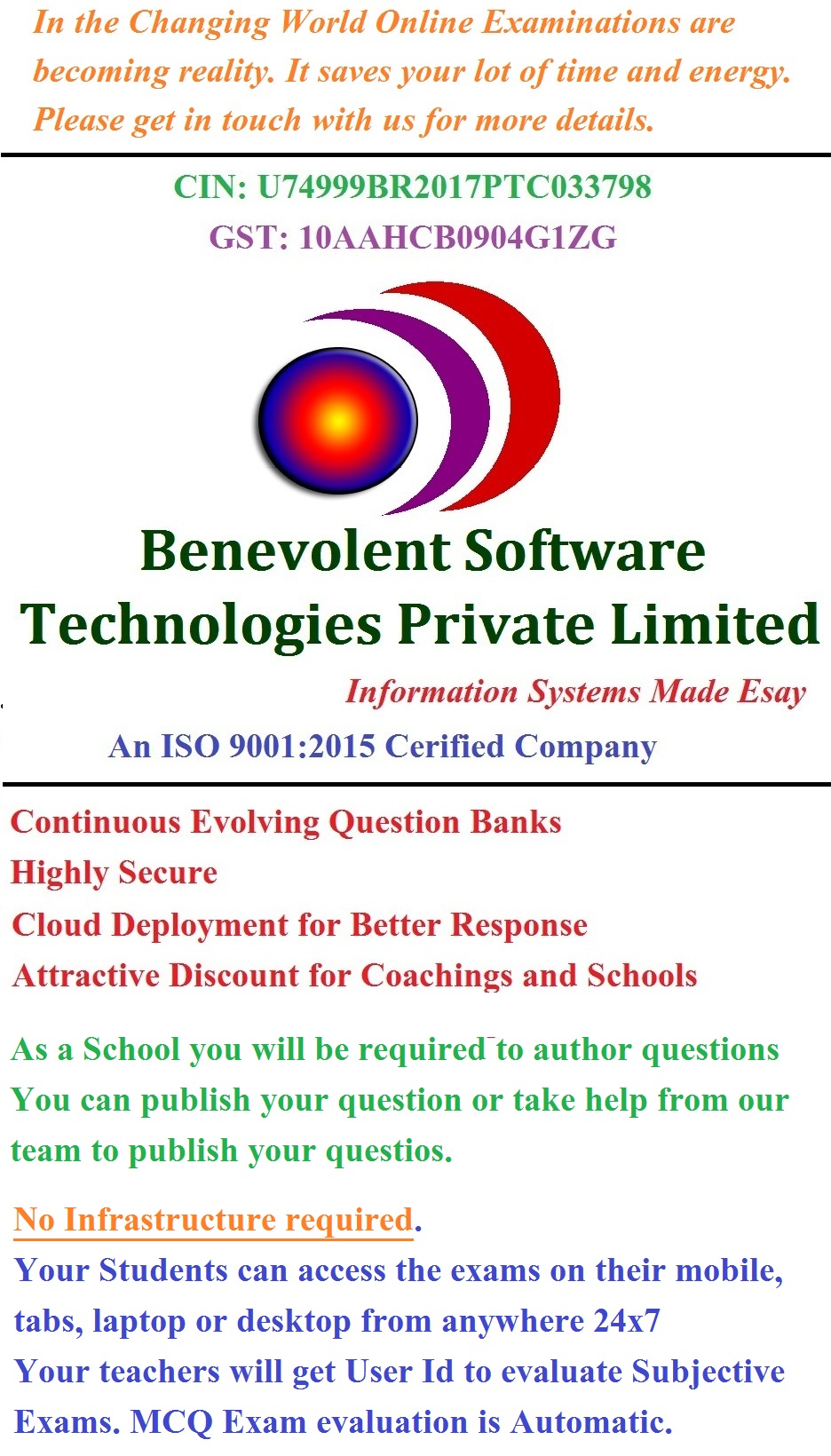 About
Our Company
---
Benevolent Software Technologies Private Limited is a Private Company incorporated on 23 February 2017. It is classified as Non-govt company and is registered at Registrar of Companies, Patna. Its authorized share capital is Rs. 500,000 and its paid up capital is Rs. 500,000. It is inolved in following Business Activities.
Online Examinations MCQ and Subjective Exams

| | |
| --- | --- |
| - School Management Software | Edumitra |
| - RFId Attendance Management Solutions | Cardwala |
| - Shopping Cart Solutions | Eco Cart |
| - Mid Day Mel Reporting Solutions | eMDM |
| - GST Billing Software | Details |
| - Company Services, GST and Income Tax Solutions | Details |
Benevolent Software Technologies Private limited's Annual General Meeting (AGM) was last held on 28 June 2020 and as per records from Ministry of Corporate Affairs (MCA), its balance sheet was last filed on 31 March 2020.
Get in touch with Comapny's Management by Email: support@bsoftware.co.in
---
Registered Office: Rahman Chowk, Meera Cinema Road, Saharsa, Bihar 852201
Corporate Office: 201/12, Shahjahanabad CGHS, Sector 11, Dwarka, New Delhi 110075
Developer Network: New Delhi, Noida, Patna, Kolkata
Contact: 7004317936, 8102937810

Powered By: Benevolent Software Technologies Private Limited
Contact: 7360014131, 132, 133